If computer programs are virtual machines, maybe there is a way to see and interact with an object-oriented programming language, like Processing, in a tangible way using physical objects?
Programming Machine (PM) is a physical system designed to help learn creative programming languages, such as Processing, for spatial thinkers. It explores complementary ways to explain and exercise some of the core, and highly abstract, notions of visual programming, such as variables, loops, functions and arrays. Rather than entering lines of code into an editor, with PM, students manipulate physical objects on a gridded surface connected to a computer.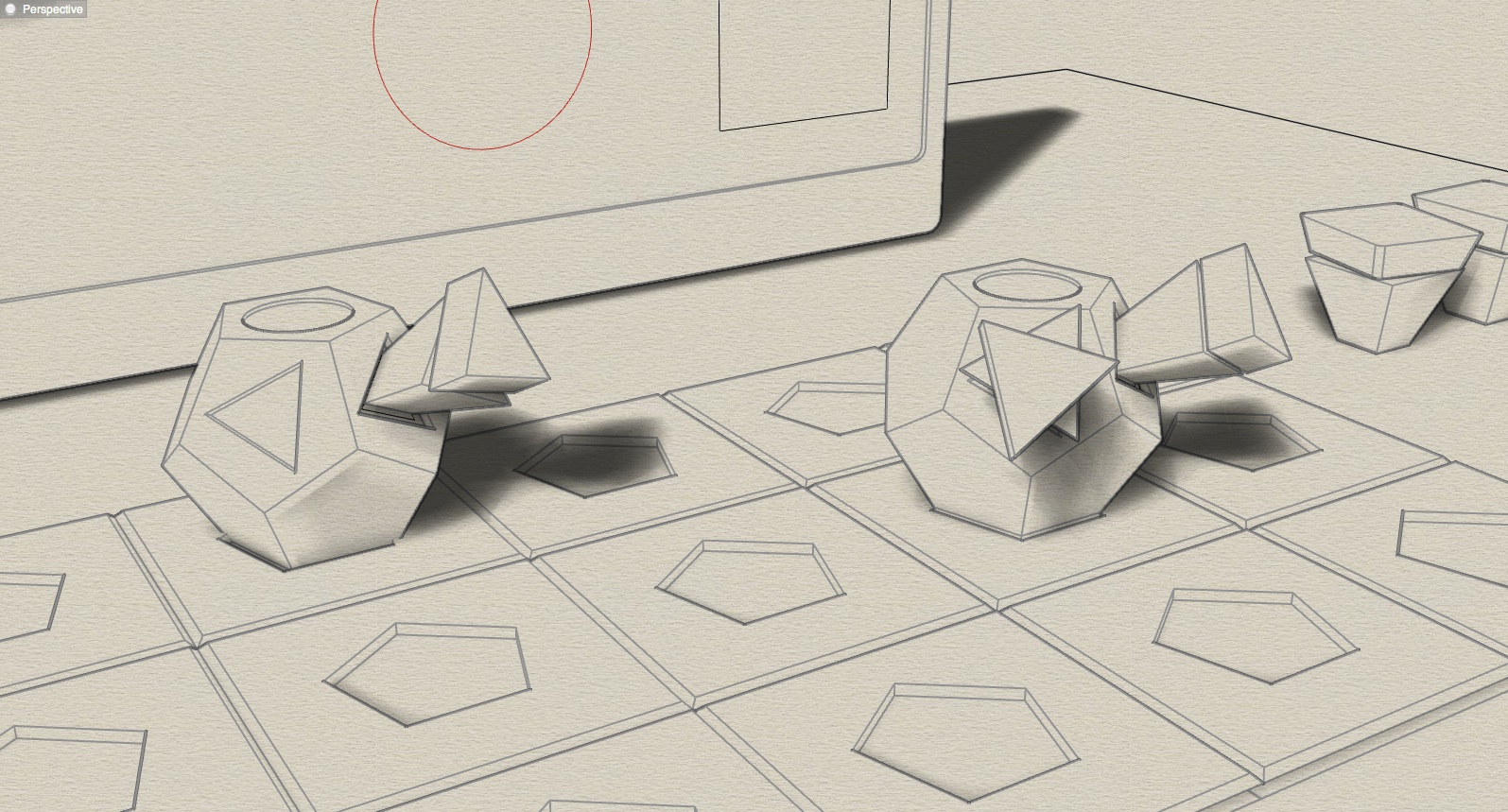 You can Read More about Programming Machine in Here. And programmingmachine.com is under construction at the moment. I will be sharing more at that location more in the coming up months while I continue developing the system further.
The presentation of my thesis with slides can be found HERE.
Here is a video to illustrate how Programming Machine would work.